The Best Way to Schedule Instagram Posts in 2017
Unless you are unfamiliar with social media you would know that Instagram is one of the most powerful social media platforms available for growing your business and reaching your audience. Those of you who, are familiar with social media know that unlike it's king, Facebook, Instagram currently does not support a way for users to schedule posts within the app. This usually results in small business owners or marketers to spend time everyday (or however often you post) to brainstorm, curate, and publish Instagram posts. This is an inefficient use of time and sometimes not possible. So, there must be a better way, right?
This is the time when an Instagram scheduling software comes in handy. As a business owner, marketer, and someone in charge of managing numerous Instagram profiles, I looked and tested a number of these programs. At the end of the day I did not find anything that was quick, easy, and effortless. That was until I stumbled upon Later.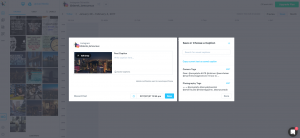 Later is by far the most advanced, user friendly, and dummy proof system to schedule your Instagram posts. Let's dive into what makes it so great.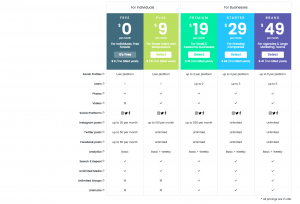 First off, the price. Their FREE package is a great way to try the software, get a feel for it, and realize how amazing it is. The free package comes with a maximum of 30 posts per month, 1 Instagram profile, and 1 user access. If you're looking for more than 1 social profile (if your crazy enough to manage more), or your brand calls for multiple posts per day, then their monthly paid subscription is a great deal for what is included.
Second, the user interface. I like simple and easy to use and that is exactly what Later offers. By continually upgrading their software and Design, Later has done a great job of creating a platform that is user friendly for users of various experience levels.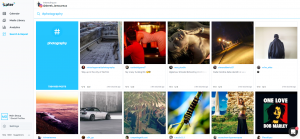 Third, the added options and benefits. If your brand is really big on reposting, Later has a great Search and Repost feature that allows users to access Instagram to search for posts based on users or hash tags. In addition, the analytics tools built in to Later are great for measuring conversions and leads.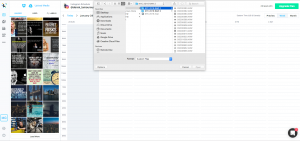 Next, the storage and organization setup. As a user, I like being able to bulk upload my photos/videos and store them online. Later makes this easy by allowing you to upload your content directly to their platform and utilize this to build your content calendar.
Last, but most importantly the CONTENT CALENDER. Later has designed the best content management calendar I have. worked with. By making it visual, they've made it easy to add/edit/delete and navigate using their drag and drop system.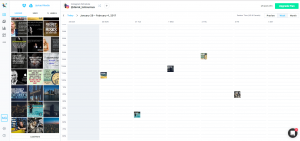 For those of you that are looking at making your life easier, stepping up your Instagram game, or just want to spend less time worrying about posts I suggest you take a look on Later's WEBSITE and start your TRIAL.