Greg Frewin Theatre Review
It wasn't my first time attending the GREG FREWIN THEATRE this past weekend, but it was still a terrific experience! This was my third (or fourth, I can't remember) time attending Greg Frewin's show in Niagara Falls. Each time there was something new and exciting about the show. There were some tricks that I had seen before, but they were refreshed and I still had no idea how he did them. Of course, Greg is always adding and rotating new tricks into his show, which makes it great for repeat visitors.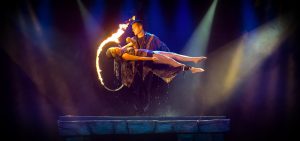 The show itself is a grand performance. GREG FREWIN'S outgoing personality, charisma, and humour make the show very exciting to watch. Add in the breathtaking and shocking magic and you have a world class magician. On top of that Greg adds full-grown Tigers and professional dancers to keep you on your seat throughout the show.
The show is approximately 2 hours long, with two 45-minute halves and a 20-minute intermission.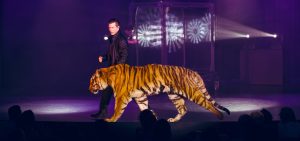 Before the show and during the intermission there is the opportunity to purchase, drinks (alcoholic and non-alcoholic), food, and souvenirs. After the show, Greg invites everyone for an opportunity to have an autograph and get a picture with the tiger!
Also, the Greg Frewin Theatre offers all guests the opportunity to enjoy a buffet dinner before the show. I chose this option because it made planning the evening easier, and they have great food! CONTACT the theatre for the buffet menu.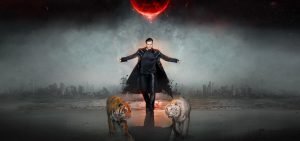 Whether you are on a romantic trip or a night out with the family, I recommend visiting the GREG FREWIN THEATRE the next time you are in Niagara Falls.
These reviews are my own thoughts and expressions. Greg Frewin Theatre had no influence in me writing this review.